Gatimaan Express is the name given to the India's first semi-high speed train which will take passengers from Hazrat Nizamuddin to Agra Cantonment and vice-versa. Indian Railways Minister Suresh Prabhu flagged off the train on Tuesday.
In this article, we present 10 facts about Gatimaan express that you must know:
1. The train will take 1 hr 40 minutes (100 minutes) to cover the journey of 200 km.
2. It will start journey from Nizamuddin at 8.10 am and by 9:50 am, it will reach Agra while from Agra, the train will depart at 5:50 pm and reach Nizamuddin at 7.30 pm.
3. Passengers will be welcomed by the train hostesses who will offer them roses.
4. Travelers will be given free access to the multimedia content on their laptops, tablets and smartphones.
5. Passengers will be able to watch video songs, news, sports videos, cartoons, movies, videos, TV serials, devotional songs and film documentaries.
6. For accessing multimedia content free of cost, commuters will need to download an app and service provider will broadcast some advertisements for limited time period.
7. Gatimaan Express's fare is 25 percent more than the fare of Shatabdi Express. The catering services of Gatimaan Express are also better than Shatabdi Express. Passengers will be served Indian and continental cuisine which will include Kanjeevaram idli, fresh cut fruits, aloo kulcha, swiss roll, roasted dry fruits, wholewheat upma, chicken roll and mini dosa. Travelers will also be able to avail date walnut slice cakes and Chicken sausages with Spanish egg white omelette. The crockery used will be made of bone china.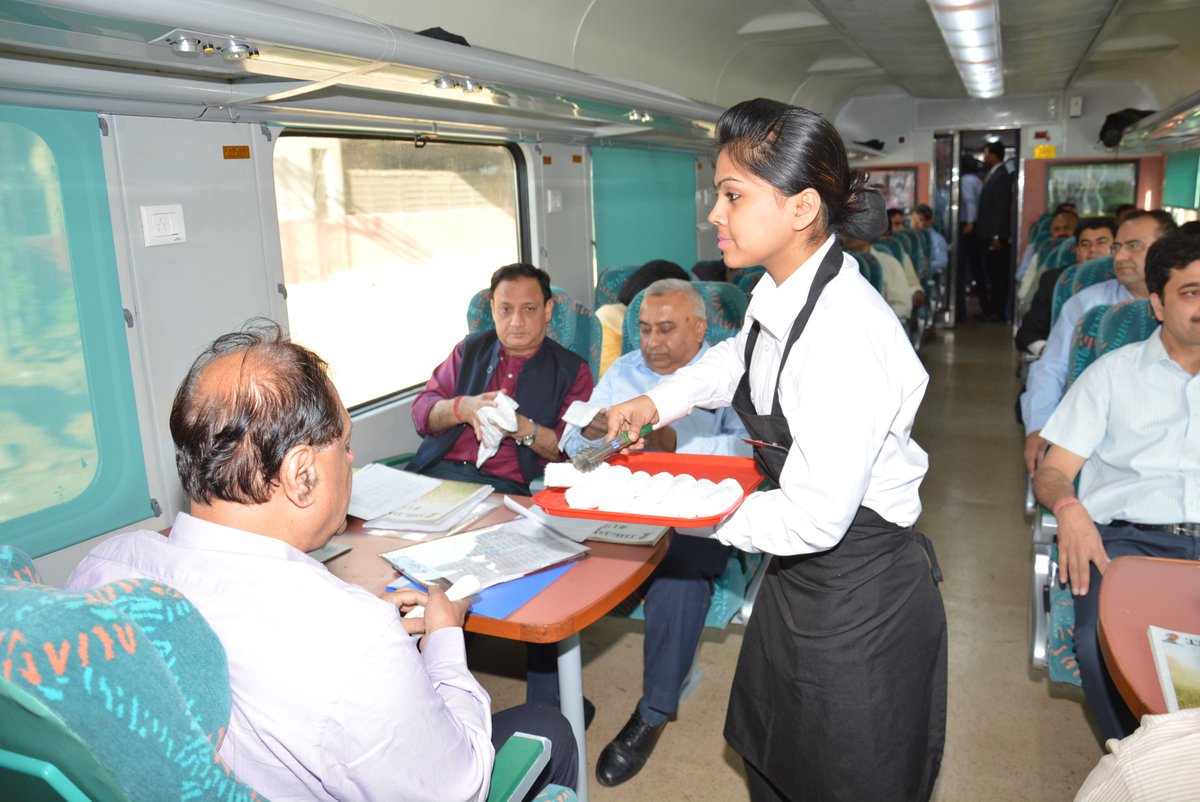 8. This train service will be available on six days excluding Fridays.
9. The train is a state of art facility and is equipped with automatic fire alarm, GPS-based passenger information system, sliding doors in the coaches and high-power emergency braking system.
10. Gatimaan Express is fully air-conditioned and Rs. 690 is the fare of chair car while for "Executive" class, a passenger needs to pay Rs. 1,365.
So are you going to enjoy the facilities of this train? It's definitely something you must try once!