Atal Bihari Vajpayee former prime minister and BJP stalwart, passed away on Thursday. He was 93. Vajpayee was admitted to the All India Institute of Medical Sciences in June. Vajpayee, who had been ailing for long, retreated from active public life over the last decade following the deterioration of his health and remained restricted to his residence.
In a medical bulletin, AIIMS said: "It is with profound grief that we inform about the sad demise of former prime minister of India, Shri Atal Bihari Vajpayee at 5.05 pm on 16.08.2018. Shri Vajpayee was admitted in AIIMS on 11.06.2018 and was stable in the last 9 weeks under the care of a team of AIIMS doctors. Unfortunately his condition deteriorated over the last 36 hours and he was put on life support systems. Despite the best of efforts, we have lost him today. We join the Nation in deeply mourning this great loss."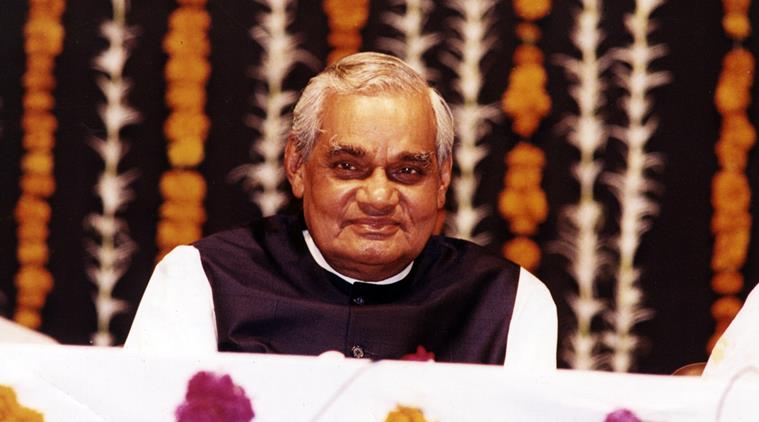 Here's a look at eight remarkable steps taken by Atal Bihari Vajpayee in his tenure:
1. RAISING INDIA'S GDP
He took India to the new heights by introducing economic reforms. Under his tenure from 1998 to 2004, India maintained a GDP rate of eight per cent, the inflation level came down to four per cent and foreign exchange reserves were flourishing
Although India faced catastrophic events during his tenure, including earthquake (2001), two cyclones (1999 and 2000), a horrible drought (2002-2003), oil crises (2003), the Kargil conflict (1999), and a Parliament attack, yet he maintained a stable economy
2. INTRODUCTION TO FISCAL RESPONSIBILITY ACT
Besides raising India's GDP to eight per cent in his tenure, he further introduced the Fiscal Responsibility Act which aimed to reduce the fiscal deficit and boost public-sector savings.
3. PRIVATISATION
Among the several milestones in his brief period of the ruling, privatisation was also appreciated
Giving rise to private business in India, it reduced the government's involvement in the industry
Further, he formed a separate disinvestment ministry. The most important disinvestments were Bharat Aluminium Company (BALCO) and Hindustan Zinc, Indian Petrochemicals Corporation Limited and VSNL
4. THE RISE OF THE INDIAN TELECOM INDUSTRY
His government introduced a revenue-sharing model under New Telecom Policy which helped telecom firms to get away with fixed license fees
Bharat Sanchar Nigam Ltd was separately created to head over the services and policies
To further enhance the telecom sector, he created Telecom Dispute Settlement Appellate Tribunal
International telephone service Videsh Sanchar Nigam Ltd was ended
5. EDUCATION POLICY
It was for the first time in India that elementary education became free for children aged 6-14 years
It was launched in 2001 and brought a drastic change in the number of dropouts by 60 per cent
6. STRENGTHENED GLOBAL TIES
Under his reign, India improved its trade and reduced territorial disputes with the People's Republic of China
In 2000, he invited former US President Bill Clinton, improving the bilateral ties after the Cold War
He invited the then President Pervez Musharraf to India for a two-day Agra summit meeting from July 14-16, 2001, in order to discuss cross-border terrorism and Kashmir
Moreover, Vajpayee gave a green signal to road connectivity between India and Pakistan with the inauguration of historic Delhi-Lahore Bus on February 19, 1999
7. SCIENCE AND RESEARCH
Vajpayee passed the Chandrayan-1 project
On India's 56th Independence Day, he said, "Our country is now ready to fly high in the field of science. I am pleased to announce that India will send her own spacecraft to the moon by 2008. It is being named Chandrayaan.
He made India a nuclear weapon state. In 1998, India conducted five nuclear tests in one week
"We have the capacity for a big bomb now. Ours will never be weapons of aggression," he said.
8. INFRASTRUCTURE
The most ambitious road projects in India were launched by him, including the Golden Quadrilateral and the Pradhanmantri Gramin Sadak Yojna
The Golden Quadrilateral made transportation easy, connecting metropolitan cities — Chennai, Kolkata, Delhi and Mumbai — through a network of highways
Pradhanmantri Gramin Sadak Yojna connected distant villages across the country with a network of all-weather roads.