"Annatthe" roast review of "Plip Plip" youtube channel released on their youtube channel on Friday. The cxhannel which is known for making fun of films that were made regressive, supporting caste and films that glorifies stereotypes, use abusive language while making the videos. Sarvs, Gurubaai who are running the show, enjoying a separate fan base for their youtube channel "Plip Plip". The channel which contains 7 lakh plus subscribers uploaded "Annatthe" review on Friday evening.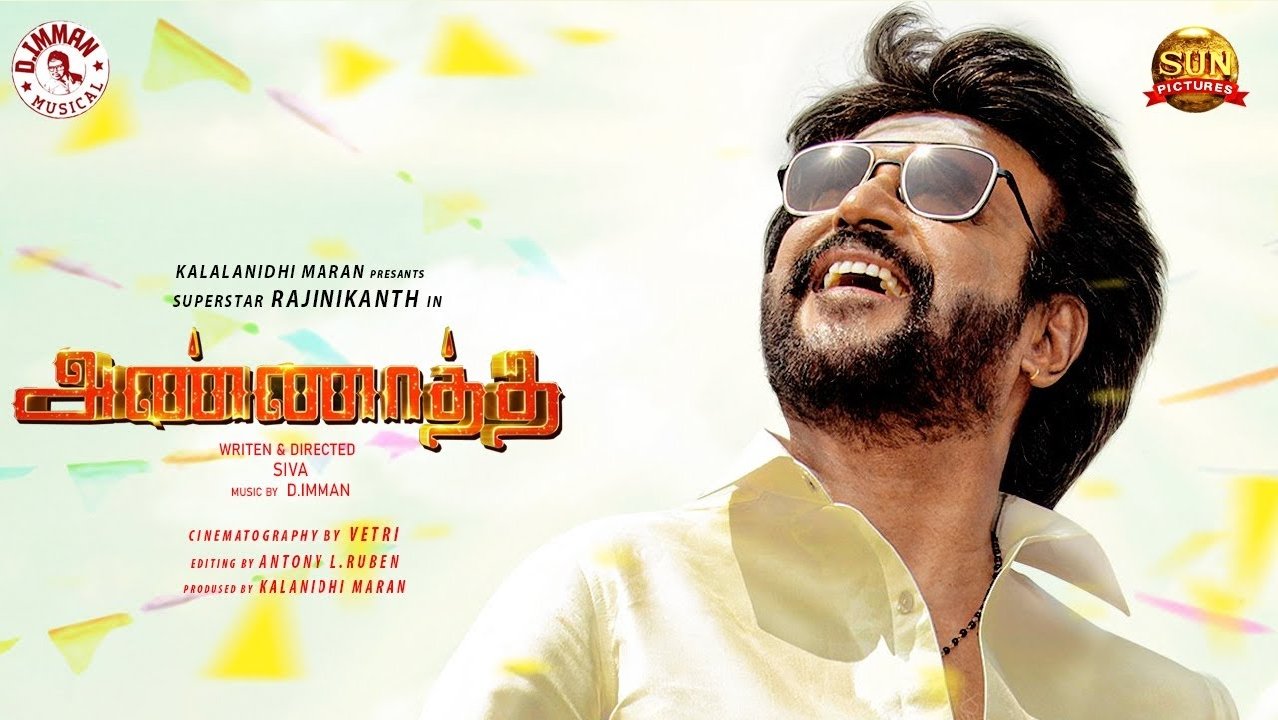 In their review, Sarvs and Gurubhai pointed out the flaws in "Annatthe" and roasted it in their own way. The video is currently trending with 3 lakh plus views in the youtube platform. Sarvs says that he felt like listening to the laments of a drunkard while Rajinikanth started his narration in "Annatthe". The duo also parodied the dialogues of "Annatthe" by replacing abusive words to the original dialogues.
Sarvs and Gurubaai, while talking about the chemistry between Kaalaiyan and Pattamma played by Rajinikanth and Nayanthara respectively, said that the level of intimacy between Kaalaiyan and Thanga Meenakshi, Kalayan's sister role played by Keerthy Suresh looked a bit higher. Sarvs also mentioned the reference of 2003 released Korean action thriller "Old boy", story of which revolves around a father and daughter maintaining an intimate relationship between them without each other's knowledge.
Watch Plip Plip's Annatthe roast below :
Many, including movie reviewer Prashanth expressed their disappointment over the way "Annatthe" was roasted by "Plip Plip". Prashanth, to the fans of all the actors, said that the makers of "Plip Plip" who are abusing every actor will also abuse the sisters and mothers of the viewers. Here's the video of reviewer Prashanth who called Sarvs and Gurubaai as a disgrace to Tamil youtube community :
TO #PlipPlip . pic.twitter.com/8xzRQqnPya

— Prashanth Rangaswamy (@itisprashanth) November 13, 2021
Check out some of the other reactions that were surfaced against the youtubers :
YouTubeல் "Plip Plip" என்றொரு சேனல். அந்த சேனலில் வரும் வீடியோக்களில் பேசும் இருவர் ஆபாசமாகவும் சர்வ சாதாரணமாக கெட்ட வார்த்தைகளையும் பயன்படுத்துவார்கள். சிறப்பு என்னவென்றால், சமீபத்தில் முதலமைச்சரை கோட்டையில் சந்தித்து பாராட்டு பெற்ற YouTube குழுவினரில் இவர்களும் உண்டு. pic.twitter.com/saPd7OybtE

— We Support Maridhas (@WMaridhas) November 13, 2021
It is sad and wrong but not unexpected at all. This is the abysmal level of discourse now. https://t.co/JAElNBwjdT

— Sumanth Raman (@sumanthraman) November 12, 2021
It's okay to hate a film& register your opinion but personal attacks,& unparliamentary language should never ever be encouraged. Sad that a section of youngsters enjoying it. @CMOTamilnadu should take strict action against #PlipPlip YouTubers. Their#Annaththe roast is 😡😡

— Rajasekar (@sekartweets) November 13, 2021
Want to see them behind the bars soon.
These idiots will spoil future generation .
Disgrace to tamil youtuber community. #Arrest_PlipPlip #ArrestPlipPlipbastards #PlipPlip pic.twitter.com/V1snPTXbXC

— karthik (@karthiksaje) November 13, 2021
I have filed Online complaint against this YouTube channel..

I request everyone should file complaint in below link and mention YouTube video linkhttps://t.co/uN8H7tSfLo

Summa peasikitu irukirathula oru use um illa..#PlipPlip#ArrestPlipPlipBastards #RaiseAboveHate pic.twitter.com/pfnrqcSrhP

— 𝑺𝒖𝒓𝒚𝒂 (@surya_jjs) November 12, 2021
#PlipPlip is a disgrace to Tamil youtube community. As one of the first tamil youtubers – I strongly object to their use of words in the name of creative freedom.

— Prashanth Rangaswamy (@itisprashanth) November 13, 2021
Plip plip shit heads openly age shaming one of THE top star in kollywood,Abusing with such foul words.With the title Annaatthe incest in description.Sexually harassing women as "Butt"amma.Aren't we gonna do anything about this?

Kindly take down the video @RIAZtheboss#Annaatthe pic.twitter.com/8HPz3EQsFE

— Viswa (@itsViswaa) November 12, 2021
Disrespecting and using foul language for views is what roast become? Time @sunpictures @RedGiantMovies_ take action against #PlipPlip YouTube channel.

— g.balaji (@_gbalaji) November 12, 2021