Sarvs of "Plip Plip" came up with an explanation video after the roast he did with Gurubaai created a huge controversy among the online users. The youtuber said that his channel started reaching new people who find his videos new and strange. While justifying about himself using the alleged bad words, Sarvs said that "Roast" videos are something that is not only belong to Western countries but also to our very own culture in a stage performance form during "Thiruvizha" times. He ended his video saying that he never spoke or will speak against "Equality" and "Social justice"
"Annatthe" roast review of "Plip Plip" youtube channel released on their youtube channel on Friday. The channel which is known for making fun of films that were made regressive, supporting caste and films that glorifies stereotypes, use abusive language while making the videos. Sarvs, Gurubaai who are running the show, enjoying a separate fan base for their youtube channel "Plip Plip". The channel which contains 7 lakh plus subscribers uploaded "Annatthe" review on Friday evening.
In their review, Sarvs and Gurubhai pointed out the flaws in "Annatthe" and roasted it in their own way. The video is currently trending with 3 lakh plus views in the youtube platform. Sarvs says that he felt like listening to the laments of a drunkard while Rajinikanth started his narration in "Annatthe". The duo also parodied the dialogues of "Annatthe" by replacing abusive words to the original dialogues.
Sarvs and Gurubaai, while talking about the chemistry between Kaalaiyan and Pattamma played by Rajinikanth and Nayanthara respectively, said that the level of intimacy level between Kaalaiyan and Thanga Meenakshi, Kalayan's sister role played by Keerthy Suresh looked a bit higher. Sarvs also mentioned the reference of 2003 released Korean action thriller "Old boy", story of which revolves around a father and daughter maintaining an intimate relationship between them without each other's knowledge.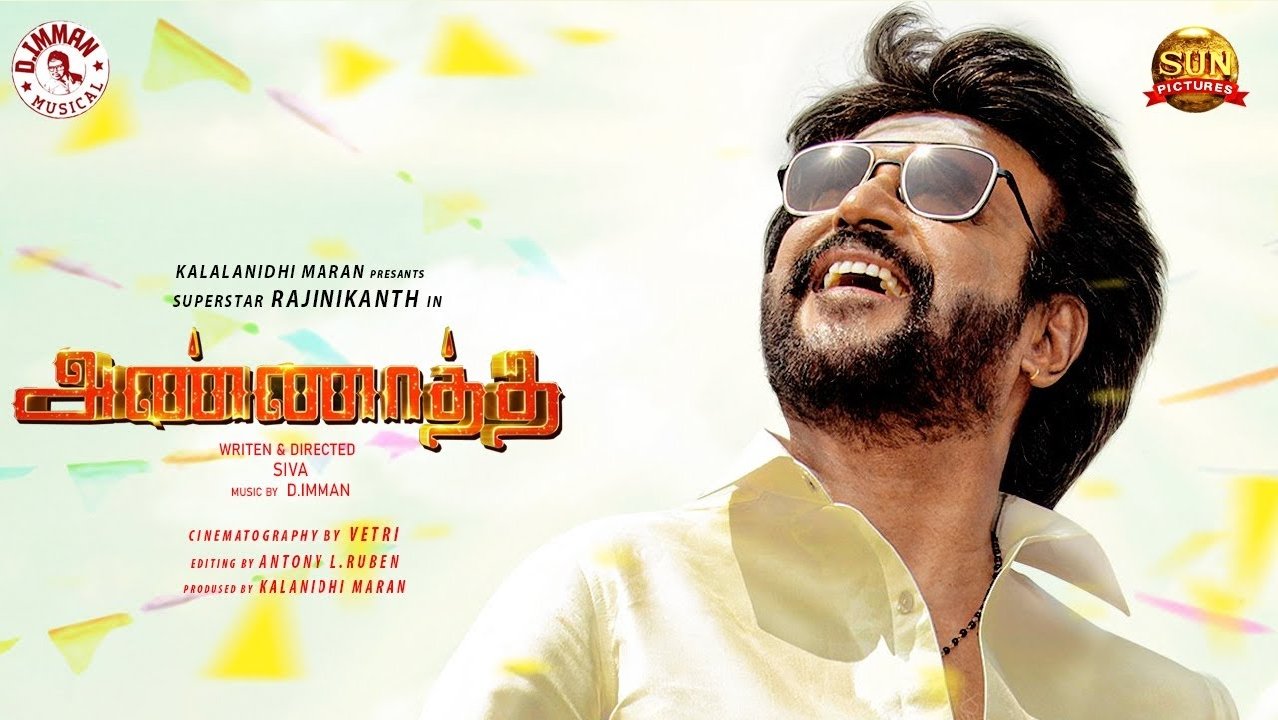 Many, including movie reviewer Prashanth expressed their disappointment over the way "Annatthe" was roasted by "Plip Plip". Prashanth, to the fans of all the actors, said that the makers of "Plip Plip" who are abusing every actor will also abuse the sisters and mothers of the viewers. Hashtag "Plip Plip" trended for more than a day with thousands of tweets after the roast video released.
Now, Sarvs came up with a new video clarifying about what is the real intention behind the videos he is making for his channel. "This explanation is not needed for those who are following our channel for a long time. This video is for the new viewers of our channel who could have got confused and for those who could have got contradictory thoughts after watching our video" Sarvs said.
"We are doing roast videos for past three, four years. Roast doesn't mean that we are going to troll the actors, directors but the characters" Sarvs said who went on to say that his videos are not influenced from western countries but from the "Buffoon" show that would take place in "Thiruvizha" and "Theru Koothu". "Many leaders did "roast" to point out the regressive nature of our society" Sarvs added.
To those who are questioning him for using "bad words", Sarvs said "I am not speaking casteism or representing a religion. I am also not supporting male chauvinism or regressiveness. I am talking against all these. There is no such thing as "bad words". It is only about the intentions. Everything that is being spoke against social justice and equality are bad words" said Sarvs and ended his video saying that himself and Gurubaai never spoke against social justice and equality and won't do it in the future as well.
watch the video below :