Comedy actor Santhanam who is currently doing films as lead opened about the ongoing "Jai bhim" issue while addressing the press about his upcoming film "Sabaabathy". The comedy actor asked his fellow makers not to degrade others while praising a particular group. He said that theatre is a place where people from all castes and religion sit together to watch a film and wanted filmmakers to keep it in mind.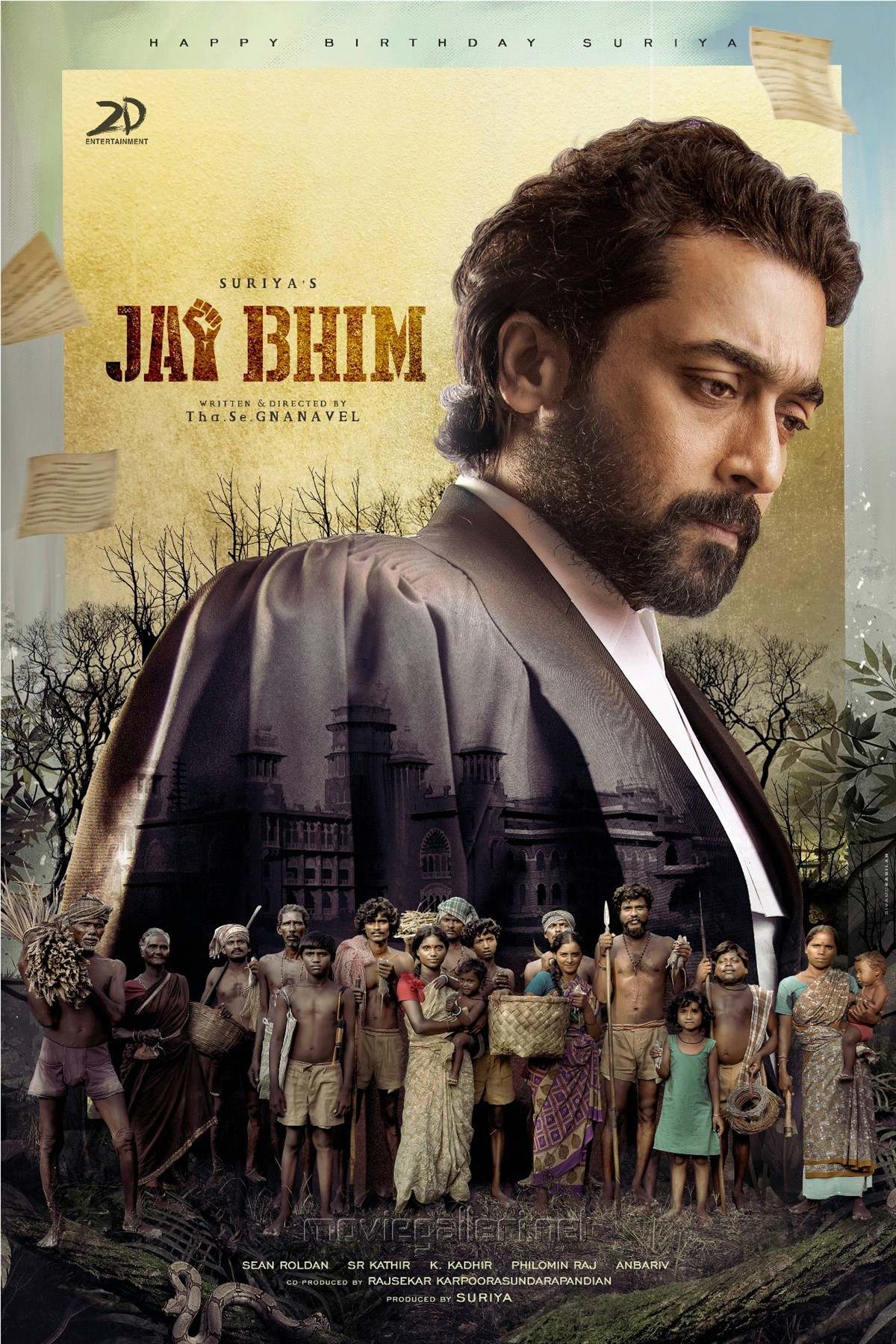 Ever since getting released, Suriya's "Jai bhim" is facing both accolades and controversies from public and political party leaders. CM MK Stalin, MNM leader Kamal Haasan, VCK leader Thirumavalavan watched the movie and lauded Suriya for choosing such a subject and successfully delivering it to the people. However, PMK leader Anbumani Ramdoss watched the film and asked Suriya 9 questions through a note. Reacting to his note, Suriya replied back requesting not to restrict "Jai bim" into "name" politics.
"Pattali Makkal Katchi" led by S. Ramadoss has been giving trouble to actor Suriya over his recently released "Jai Bhim". After Anbumani Ramadoss shot 9 questions at Suriya, Vanniyar Sangam issued a legal notice to the actor and other personalities who are associated with the project, seeking an unconditional apology and removal of certain scenes that allegedly defame the Vanniyar community.
Advocate Balu, leader of Pattali Makkal Katchi's legal wing had sent a legal notice mentionaing that Thu Pa Arul Mozhi considers certain scenes in "Jai Bhim' were conceptualized to defame the Vanniyar community. The notice also demanded the film crew to pay Rs. 5 crore within seven days from the time and date of receipt of the notice.
Report on a PMK cadre barging into a theatre and stopping the film's screening at Mayiladuthari surfaced. Video of a Nagapattinam district secretary of Pattali Makkal Katchi (PMK), Sithamalli Pazhani Saamy, announcing Rs. 1 Lakh cash for anyone who kicks Suriya has created huge outrage among the Internet users. On seeing Suriya facing troubles from PMK, filmmakers of Kollywood industry including Bharathi Raja, Vetri Maaran, Pa. Ranjith, Venkat Prabhu raised voice supporting the actor. Hashtag "We Stand With Suriya" has been trending with thousands of tweets in the micro blogging social media site. Reports emerged saying that police officials with weapon has been guarding actor Suriya's house for protection due to the ongoing controversy.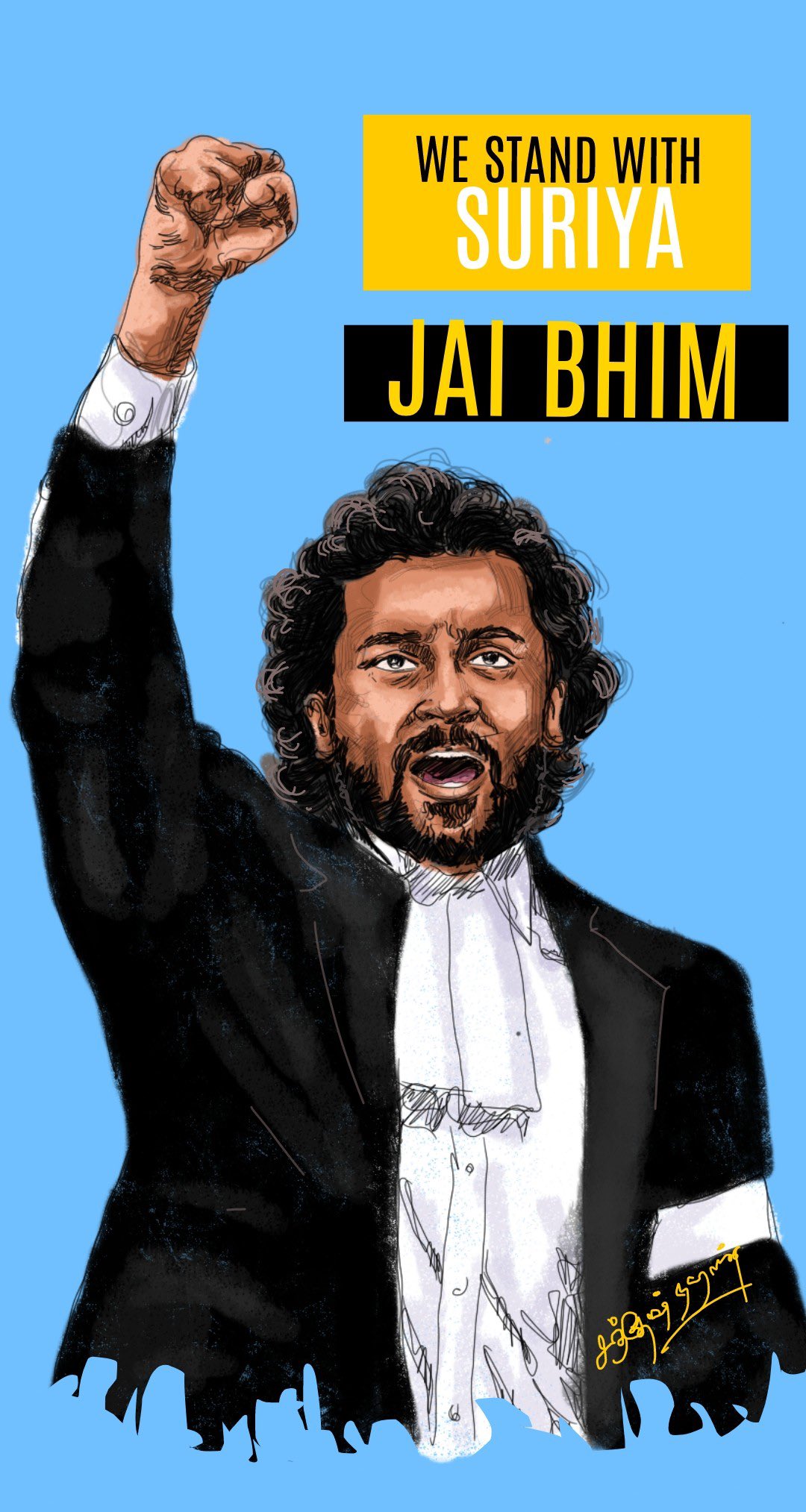 Now, actor Santhanam has been questioned to give his say on the matter during "Sababathy" press meet. "No matter if it is " Jai bhim" or any other film, if one decides to make a film about "Hinduism", he could praise the religion in whatever possible ways but he shouldn't degrade Christianity" the "A1" actor said. "We can highlight our opinion but we shouldn't hurt others by degrading them" he added.
"It is unnecessary as cinema is something people from all the religion, caste come together to spend two hours of their time. It would be better if filmmakers stick to praising the subject they chose instead of degrading others" Santhanam further said.
Watch the video below :
Santhanam about #JaiBhim. pic.twitter.com/eof4bMzubu

— No Name (@bldgcontractor) November 16, 2021