Kamal Haasan had given a hint that the elimination this week on Bigg Boss Tamil 2 might take the viewers by surprise on the saturday episode itself. True to his words, Sendrayan is rumoured to be evicted from the reality show.
There is a wide-spread hatred online that Sendrayan has been eliminated from Bigg Boss Tamil 2 and Aishwarya Dutta has turned safe.Strangely, the online polls and the response on social media sites had clearly indicated that the latter might be out of Vijay TV's show.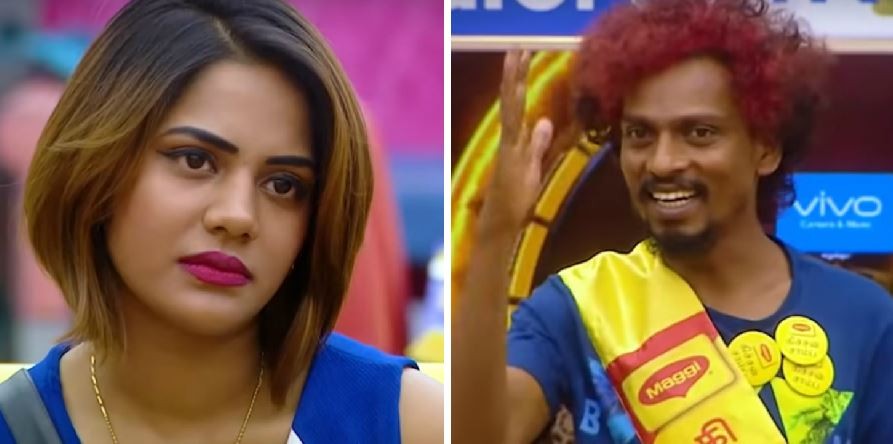 Aishwarya is one of the most-loathed contestants of Bigg Boss Tamil 2 and large section of audience wanted her to be evicted from the show. For weeks, she remaind safe from the nominations for one or the other reason and finally she was pushed to the danger zone this week.
Hence, there were campaigns online to vote out Aishwarya finally. But as always, there was a surprise in store as she got saved once again.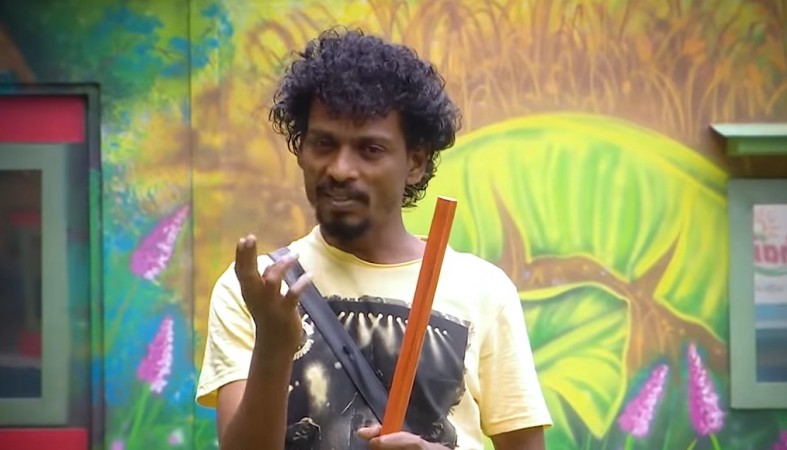 After Aishwarya was announced safe, Kamal Haasan explained to the viewers that people might dislike her, but viewers have to display their anger in the form of votes.
The host said that trolling and passing funny comments on social media sites would not make any difference as long as the audience take part in the voting process. Kamal also showed a graph which showcased that she recieved maximum votes among the other inmates who were in the danger zone this week.
On Sunday after confirming that Sendrayan has eliminated from the house Kamal for the first time showed his disappointment on a contestant being eliminated. He also pointed out that none of the audience clapped when he announced the elimination of Senrayan which denotes that no one wants him to be eliminated.
Simbu, popular actor of Tamil cinema welcomed Mahat from Bigg Boss house by slapping him.  The video got released in Mahat's official facebook account. They both look really happy and Mahat enjoying his friends company it seems.
JUST IN : Simbu Slaps Mahat After Coming Out Of BIGG BOSS House !! Video Out !!
Now as Sendrayan also got evicted from the house both Simbu and Mahat welcomed him in the most unique way.
As Sendrayan's daily livelihood gets back to normalcy, the Moodar Koodam actor was welcomed home by STR and Mahat Raghavendra.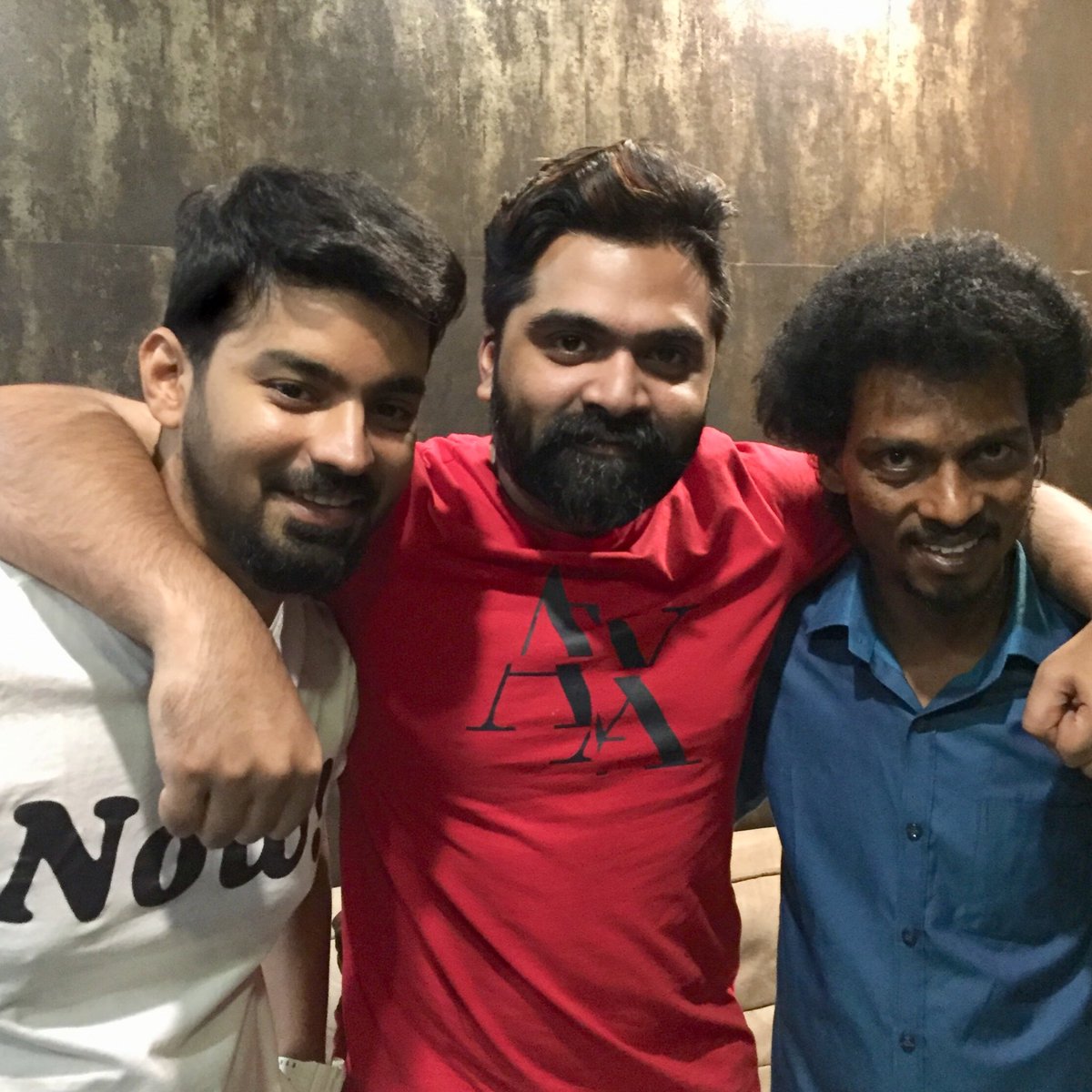 Mahat Raghavendra took to Twitter to share pictures from their meeting. He posted the photos with the tweet, which read, "My best friend #Thalaivan #STR welcomes my #biggboss homie #sendrayan & wishes him the best ! welcome home #sendrayan"
STR gifted Sendrayan the ancient Tamil poetry book, 'Thirumanthiram', written by Thirumoolar. Simbu made a humble gesture on these lines, even during the previous season, while Oviya was evicted.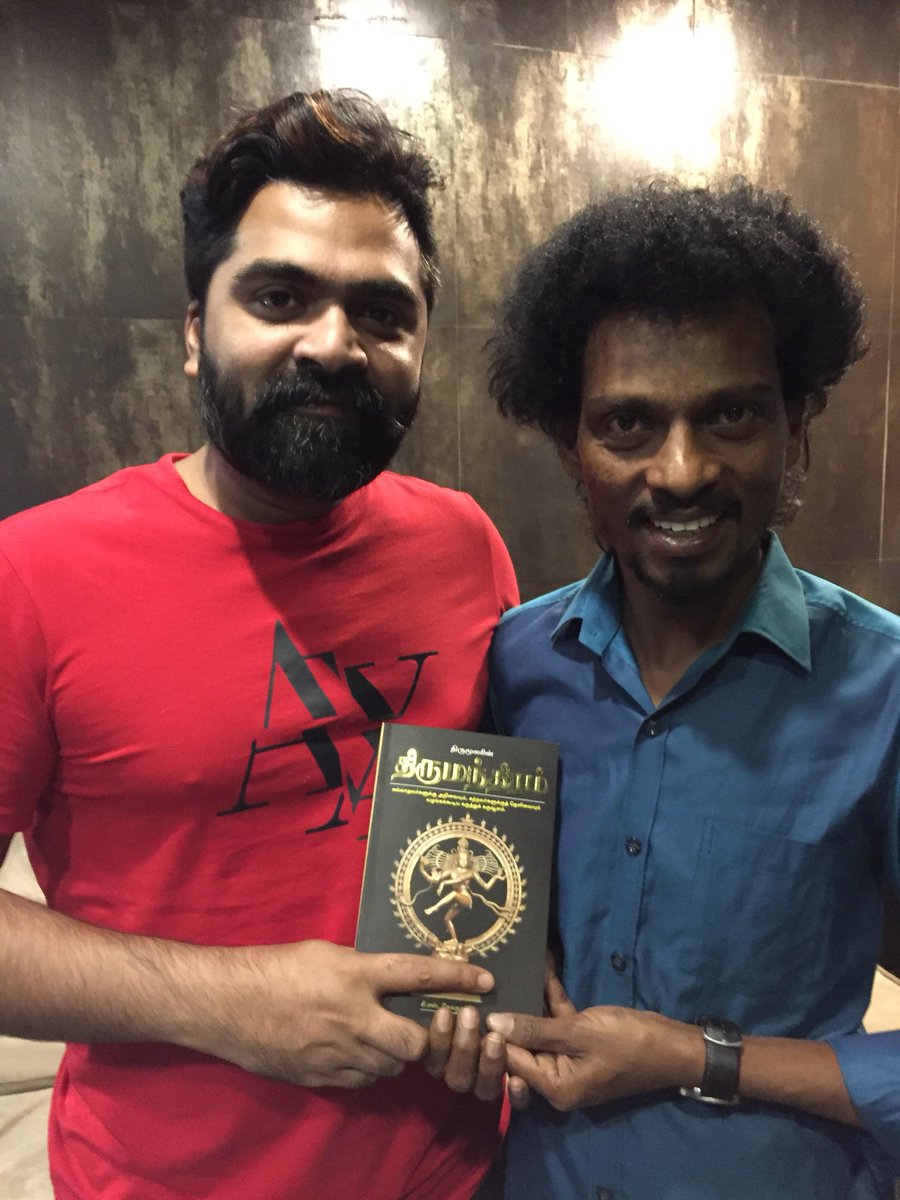 My best friend #Thalaivan #STR welcomes my #biggboss homie #sendrayan & wishes him the best ! welcome home #sendrayan pic.twitter.com/jC4RjkVmrK

— Mahat Raghavendra (@MahatOfficial) September 10, 2018
Here's some of the comments by the fans :
Porikki koode serntha porikki buthi than varum. Sendrayan you better avoid them!

— IKnowNothing (@IKnowNo92071973) September 10, 2018
அட! சமையல் மந்திரம் பார்கிறவன் திருமந்திரம் கொடுக்கிறனே! ஆச்சரியகுறி!!!!

— செம்பியன் இராவணன் (@Niroshniro4) September 11, 2018
திருமூலர் அருளிய திருமந்திரம்..
சென்றாயனுக்கு வாழ்நாள் முழுவதும் பயனடைய வாழ்த்துக்கள்..
சிம்புவின் ஞானம் மேலோங்கட்டும்

— அகத்தியர் (@iam_agathiar) September 11, 2018
#MahatOfficial Mr, don't pretend that u was very perfect in the show, u know what u did and how u played, even u was fake…

— Ramu (@Ramu73933802) September 10, 2018
Othaa str kagaa unna viduraaa..

— Vasantha Kumar (@Vasanth28320919) September 11, 2018
Haha keep affirming #STR is your best friend ah? Wonder how many best friends will keep saying that 😂#BiggBossTamil

— William Jacob (@williamjacob88) September 11, 2018
STR ivlo vettiya..chumma BB alunga kooda suthararu…mahat ku dhan oru velayum irukkadhu..STR kuma

— Sumithra (@MSSumithra_1) September 11, 2018
Is this mahat profile or STR sir profile?? 🧐🧐!!

— madhan (@smartmadhan123) September 11, 2018
What do you think on their gesture ?? comment below !!