Silambarasan TR who is fondly called as "Simbu" by his fans got emotional while addressing his fans after a long time for "Maanana" audio launch. The actor, shedding tears, asked his fans to look after him while he faces the problems that are being caused by "some". Video of the actor getting emotional goes viral in social media platforms with fans of the actor stretching their supportive hand to the actor.
"Maanadu" is all set to release in the theatres of Tamil Nadu on 25th of November. Makers of the film conducted a press meet as a part of the film's promotion. Music director Yuvan Shankar Raja, Director Venkat Prabhu, Producer Suresh Kamatchi, Actor SJ Suryah and many others took part in the event along with the film's protagonist Simbu.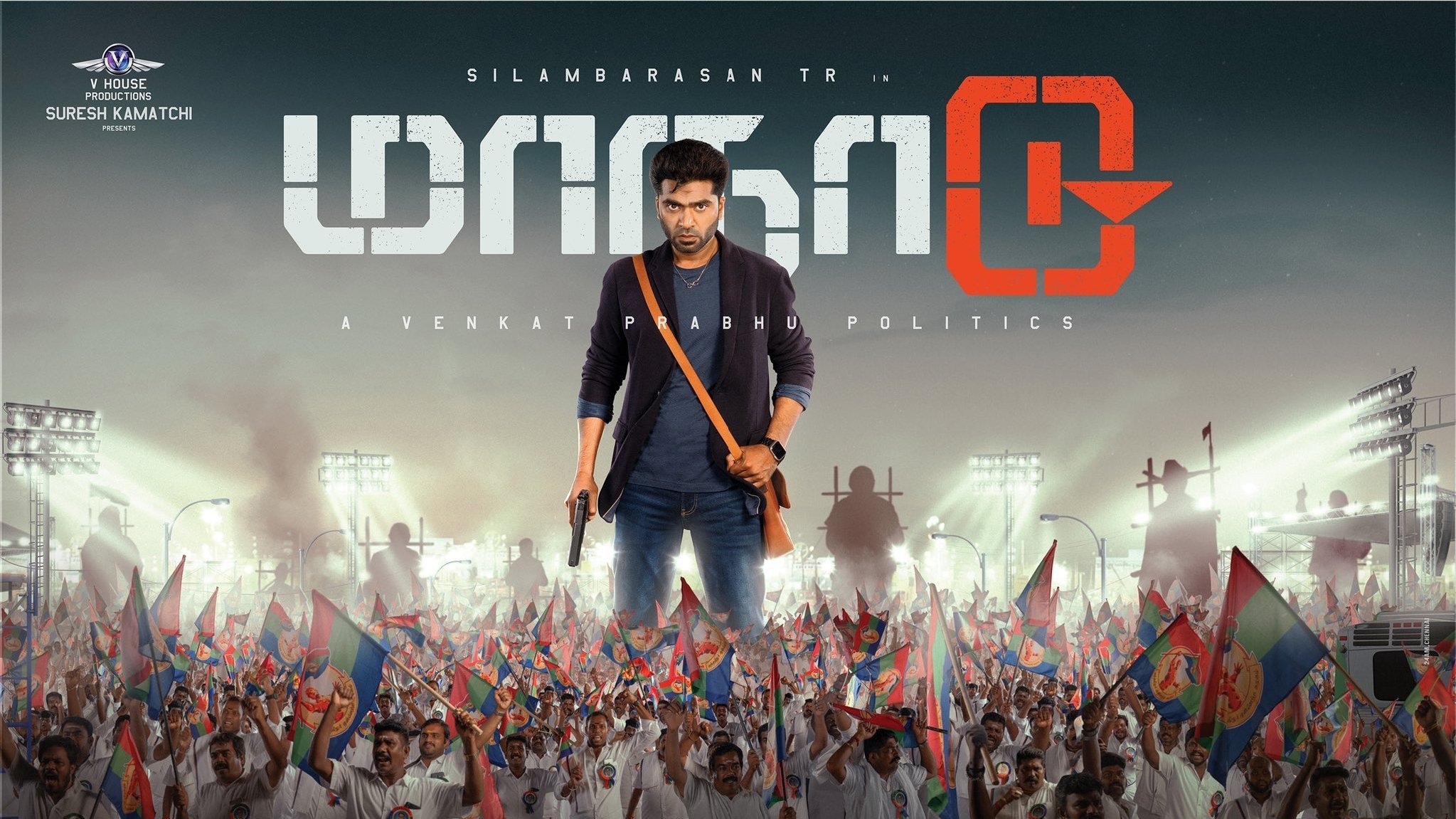 After thanking the film's crew which includes producer Suresh Kamatchi, director Venkat Prabhu and other prominent technicians and actors, Simbu started to address his fans who were present at the hall. After a brief silence, the actor said that he feels it very difficult to face the problems.
"I have faced too many problems" said Simbu who broke down into tears. Amidst the loud cheer from fans, Simbu said "I will take care of all the problems. You all please take care of me" the actor said and concluded his speech.
Watch the video below :
"Maanadu" marks the first collaboration of Venkat Prabhu and Simbu as a director and protagonist respectively. In a previous occasion, Simbu did guest role in the filmmaker's third directorial "Goa". Touted to be the first "time toop" film in India film history, "Maanadu" promised an engaging first of its kind thriller through its trailer and teaser. Simbu who plays Abdul Khaliq in the film, looks dapper in his never before seen look and the promotional videos of the film is expected to be a complete action entertainer. The compilation of a series of reverse shots and repeated scenes, left fans speculating the story of the film.
"Maanadu" is expected to be the come back of both Venkat Prabhu and Simbu. Richard Nathan is committed to do the cinematography for the film and Praveen is doing the cuts. The music department is going to be led by Yuvan Shankar raja and the film is being produced by Suresh kamatchi. Simbu, on the work front, is expected to appear in Gautham Menon's "Vendhu Thaninthathu Kaadu", Gokul's "Corona Kumar", "Pathu Thala" and "Maha".