Suruthi who recently got evicted from Bigg Boss show, started appearing in interviews for leading youtube channels. While interacting with a host, Suruthi opened on what really happened between herself and Raju. The model revealed about an incident that didn't get telecasted in the show. Without knowing that Suruthi is bathing, Raju, while talking with Cibi, Varun and Annachi, said that Suruthi is trying to trigger him to make him fight with Akshara. The revelation caused various kind of reactions in online platforms.
Ever since Raju became one of the most loved contestants of the house, he came under scanner and each and every word he utters is being noted by the viewers of the show. Most recently, he grabbed headlines after asking Pavni whether she would allow him if he tries to take her coin while she was changing her clothes. Now, an alleged statement he made against Suruthi to his pals is being widely circulated by his critics.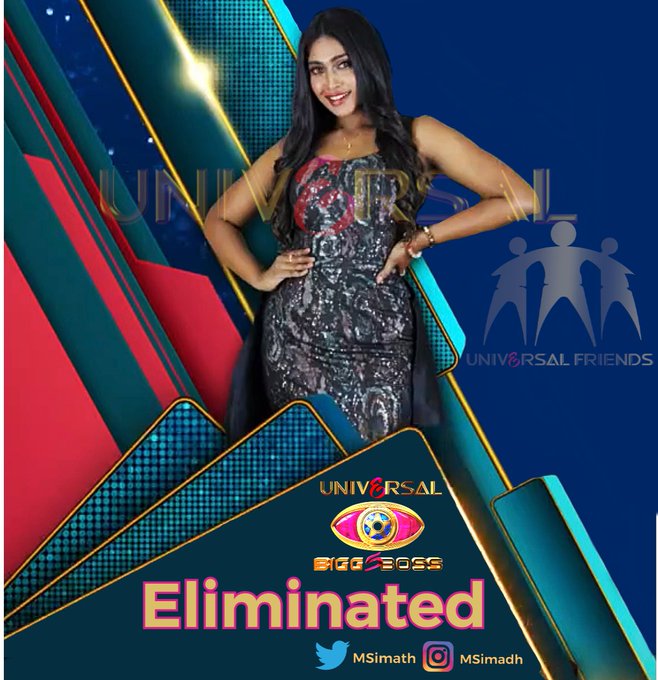 Suruthi won hearts of Bigg Boss viewers after opening her heart out in the task where contestants were asked to tell about their story to get votes from their co-contestants. She who found it hard to talk about her personal life initially, managed to tell her con-contestants and the millions of Bigg Boss viewers about her past.
After having a dark past, Suruthi who managed to gain a separate place for her in the modelling industry, also displayed a competitive game spirit during her Bigg Boss stint. She got appreciated by Kamal Haasan last week for the way she tried to steal coin from Thamarai Selvi. He wanted her to involve in the game more but unfortunately got evicted. Now, after getting evicted, Suruthi is actively involved in attending interviews.
When host Thara asked Suruthi what was going between herself and Raju during the eviction, Suruthi said "I don't know whether it got telecasted or not. Once Niroop asked Akshara to draw mustache for Pavni to complete a task, knowing that there is a clash between them. Akshara did it as Pavni was sportive. Niroop asked Raju to do the same to Akshara and asked Akshara not to let Raju complete his task"
"After failing to draw mustache to Akshara, Raju asked Pavni why she let Akshara to complete her task when she is not ready to get a mustache drawn on her face. I was there and said to Raju that he is the one who should get ashamed as he couldn't complete his task. He didn't reply me. He could have talked with me directly if he had anything to say. The next morning, while I was bathing, Raju who didn't know that I was bathing, said to Ciby, Annachi and Varun that I am twisting him to fight with Akshara. I didn't have that intention at all" Suruthi said.
Watch the video below :
Ohh idhellam nadandhuruka
adhuku than anniki #Niroop vandhu #Pavani kitte keta Ene tricks uh nu therinjurum nu solum poodhu "edhuku adelam vidu nu sonniya" #Raju
Ipo Dan puriyudhu#BiggBossTamil#BiggBossTamil5#PriyankaDeshpande #Thamarai pic.twitter.com/TvyIdsjUFe

— Adarsh Sampath (@adarsh_sampath) November 14, 2021
Check out some of the reactions for this revelation of Suruthi below :
RAJU IS SUCH A LIAR.

way he twisted suruthi's words to his "anbu gang" & made her a villi in their eyes😱

imagine the feedback he would've got, if this content was telecast on tv🙄

idhula ivan winnder material-ama🤦‍♀️ @vijaytelevision nalla sombu thookareenga da #BiggBossTamil5 pic.twitter.com/SqYjvvmgI2

— ∂∂. (@_Neelambari) November 14, 2021
Had a little respect on #Raju, and now it's gone. It's almost certain that @vijaytelevision is already rooting for him to win this shit show.
Inimel namma paathu enna kilika porum🙂#BiggBossTamil5 #Suruthi https://t.co/mOSK7WgQYS

— Suria😇 (@suria____) November 14, 2021
Whatever suruthi said right or wrong we don't know
How about Raju planting negative Image on Pavni all the time
Now giving label as vesha bottle
👎#Rajubhai 🔥🔥🔥#BiggBossTamil5

— Human-like Cat (@iriya543) November 15, 2021
Suruthi – 'I will do something before leaving'

Just before leaving to #Raju – 'I did not play tricks'

Interviews – 'Raju said I played tricks'

Defaming Raju & confusing audience is her real trick. She herself announced & planted the seed minutes before leaving #biggbosstamil5

— Walter Vetrivel (@MaranaaMasss) November 15, 2021
"ITS THE GAME SHOW NOT AN ENTERTAINMENT SHOW" 🔥🔥💯#Suruthi about #Raju #BiggBossTamil5 pic.twitter.com/TQ24x8BoOM

— Akash (@Akash272003) November 14, 2021
The Best ever Interview! Vera Level #Suruthi 🔥🔥. Such a bold talk. The way she exposed the hidden faces of contestants like Raju & Akshara 🤦‍♂️, Bashed Annachi very straight to point, Proving that Real & True player is #Pavni ♥️ #BiggBossTamil5 BB team missed a gem. https://t.co/W3h1P6Xiqt

— Rohit Rakshan (@MesaRohit) November 14, 2021
#BiggBossTamil5
Suruthi interview moolama #Raju oda true face'a expose panna brave hearts ku indha clip samarppanam 🤗 pic.twitter.com/AI91Q5qbZR

— Udhayakumar (@udhaya_kumaar) November 14, 2021