The Tamil Nadu Ex-Chief Minister had created history by becoming the only Chief Minister after MG Ramchandran to come to power successfully in two consecutive terms. A feat which occurred after 30 years.
The below is the story the two ladies who shared more than a bond of friendship. None could think of them in isolation. The story is a complete package of friendship, trust, love, affection, commitment, emotional blackmail and betrayal.
Jayalalitha after scoring good in her school days wanted to pursue a career in law. But circumstances made her end marry movies as her career and it turned out to be quite an excellent run. None had a portfolio like her in the movie industry. 80 hits out of 85 films she lead. 140 films spanning a decade of three years. Lingual skills that'd put even the masters in shame. She got it all which eventually led her into the political scenario.
Been recruited by the then Chief Minister MG Ramachandran due to her crowd pulling skills and her multi lingual skills, Jayalalitha was made the propaganda secretary of the then AIADMK.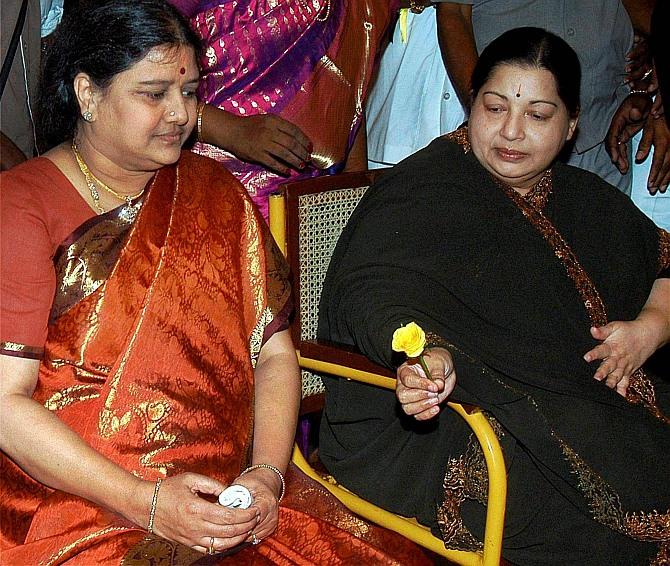 At this time Sasikala's husband R Natarajan  was working as a Public Relations officer in Tamil Nadu government  on temporary basis was working very close with the then District Collector of Cuddalore V S Chandralekha, IAS, who in turn was very close to the then Tamil Nadu CM M G Ramachandran.
Back then Sasikala was a frustrated housewife who wanted to hit on the Film Industry. As Sasikala was interested in films, she chose the business of video renting in order to earn some more bucks. She also bought a video camera and started shooting marriages in her locality.
She along with her husband managed to convince the then collector of Cuddalore district to shoot a video film for Jayalalitha to which the collector gladly obliged. And that's when the story of a budding friendship started.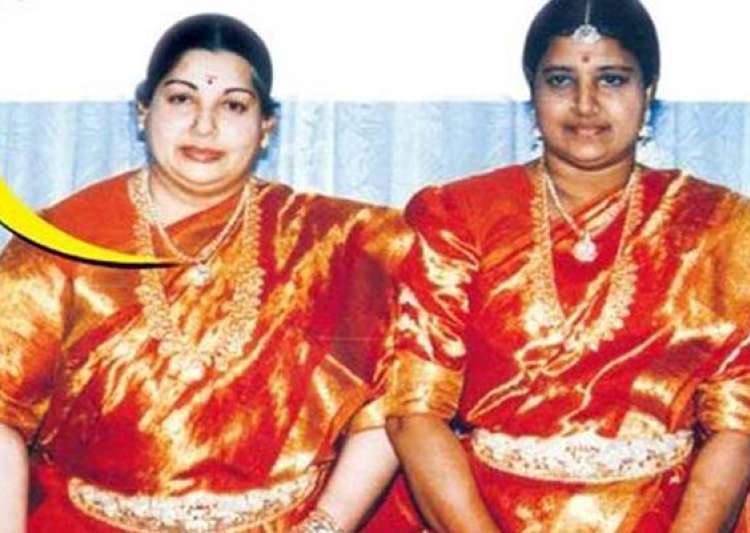 Very soon, Sasikala became the trusted companion of Jayalalitha. MGR's death and the split up of AIADMK party made them bond closer. She stood along with Jayalalitha in both the good and the bad times. Supporting her on and off the screen.
Eventually Jayalalitha succeeded in bringing together the then split factions of the AIADMK and was officially announced the heir to MGR. With the resolve she made, she ended up swooping the assembly polls of 1991 by a huge margin.
This became Jayalalitha's ascent or more like Sasikala's ascent to power. Sasikala was considered as powerful as Jayalalitha so much that the ministers started taking orders directly from her.
When Sasikala and Jayalalitha moved into Poes Garden for the first time together Sasikala brought 40 people from her native place Mannargudi to run Jayalalitha's house. The family members os Sasikala were called as 'Mannargudi Mafia' by Subramaniyan Swamy the term Mannargudi referring to the native place of Sasikala.
By 1996 Sasikala had made all of her family members rich. The story of Sasikala's money making through wrongful means spread like wildfire which was the main reason for AIADMK's downfall in the 1996 elections.
In 1998, Jayalalitha's AIADMK rose to power in the center as part of Vajpayee led NDA. It is said that NDA leaders like Pramod Mahajan and Brajesh Mishra are the ones who cultivated Sasikala and her 'Mannargudi Mafia' but it is said that even someone like Pramod Mahajan found it difficult to deal with Sasikala's family which had enormous lust for money.
When Mahajan started ignoring Sasikala it turned fatal for the NDA alliance. She organised a tea party between Jayalalitha and Sonia Gandhi which was hosted by Subramaniyan Swamy. This was termed as a political earthquake as it led to the withdrawal of AIADMK from the NDA alliance which eventually made the NDA led government lose it's ruling status by 1 vote.
Through all the ups and downs in Jayalalitha's life Sasikala stood by her.
But the real issues came by in 2011 when Jayalalitha's AIAMDK party came to power and Sasikala's infamous Mannargudi Mafia decided to anoint Sasikala as the CM of the state. They were confident enough of Jayalalitha being end up in jail after the disastrous disproportionate assets case but ended up in disappointment when O Paneerselvam was appointed the CM.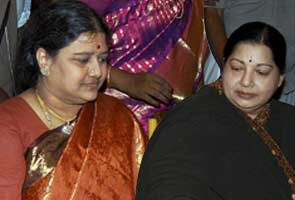 In the meantime, the then Chief Minister of Gujarat and a good friend of Jayalalitha, Narendra Modi alerted her about investors leaving the state due to continuous monetary demands issued by the Mannargudi Mafia. Another tip-off Jayalalitha received was about poisoning the CM.
It is said that an alarmed Jayalalitha went to a doctor without informing Sasikala for medical test. The report ended up with Jayalalitha diagnosed with little amounts of Arsenic in her blood. A slow poison. As the story goes even the nurse who attended Jayalalitha was appointed by Sasikala.
This was the time when Jayalalitha's patience was over. She also came to know about the secret meeting at Banglore by the Mannargudi Mafia which was attended by Sasikala's relatives staged on the idea to appoint Sasikala the CM.
On 17 December, 2011 Jayalalitha cut her ties with Sasikala and her entire family, even sending Sasikala to jail for making money through illegal means.
The decades old friendship came to an end. It was a tragic end to a relationship that was unparalleled in Indian politics.
But it couldn't last for long after Sasikala made a public written apology where she spoke about not knowing anything of the conspiracy hatched by her family members. She also told she'd distance from them after which Sasikala was re-inducted back into the part on March,2012.
It still remains a mystery as to why does Jayalalithaa look so helplessly dependent on Sasikala. Why has she forgiven Sasikala even after the attempt on her life that prima-facie looked the handiwork of  Mannargudi Mafia?

The final word is yet to be heard in this Chennai potboiler.