Royal Challengers Bangalore won their third match on the row yesterday. Chasing 203 runs, Kings 11 Punjab required 27 runs from their last over. Captain Ravichandran Ashwin who is a bowling all rounder faced the first ball of the last over and he smashed it for a six.
When he tried to do the same to the next delivery, RCB captain Kohli grabbed the ball and gestured Ashwin about the "Mankad" incident. He indeed gave a abusive send off to his national teammate. As Virat Kohli is very well known for his aggressive attitude on field, he directly gestured it towards Ashwin who just got out, result of which the off spinner threw his glove in frustration at the dugout.
Karma returns!! 😅@ashwinravi99 started first.. Then @imVkohli paying back! That's it. #AshwinVsKohli #Ashwin #Kohli #RCBvKXIP #KXIPvRCB #IPL2019 #Bengaluru #RCB #PlayBold pic.twitter.com/cS2Vz8SxhZ

— Chowkidar Shruthi Thumbri 🇮🇳 (@ShruthiThumbri) April 24, 2019
This incident created massive furore in the social media platform. Many users involved in the debate whether what Kohli did was right or wrong. Meanwhile former England captain Paul collingwood posted a tweet supporting Kohli's gesture as he disliked Ashwin's "mankad" activity earlier in the tournament.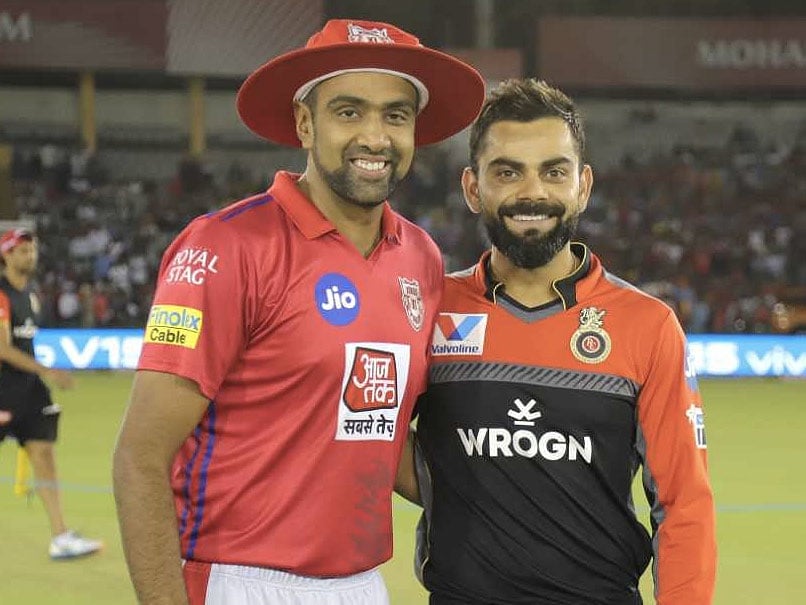 In his tweet he wrote "Love @imVkohli reaction catching @ashwinravi99 Great entertainment @RCBTweets and @IPL !! 👏🏻 Mother cricket always gets you!! #mankad"
Love @imVkohli reaction catching @ashwinravi99 Great entertainment @RCBTweets and @IPL !! 👏🏻 Mother cricket always gets you!! #mankad

— Paul Collingwood (@Colly622) April 24, 2019
However fans from India who witnessed his tweet thrashed him for making a comment which divides the unity of prominent Indian players. Many of them stated that Ravichandran Ashwin was right about his "Mankad"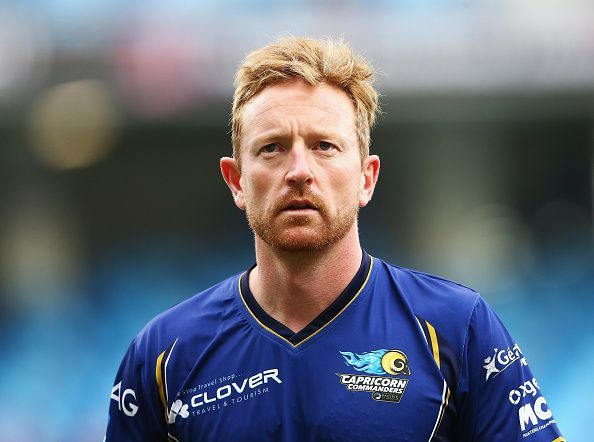 Check out some of their reactions here :
The British are at it again with their "Divide and Rule" policy.

— Kunal Sharma (@KunalSh44418069) April 24, 2019
Dear Paul, let me remind you! You, the captain of England team then, took ur team to a side quietly and didn't take back ur appeal vs Elliot in oval for that infamous run out.. If you were in the "spirit of the game" then, Mankad is also fair and square!

— easwaran (@easwaranag30) April 24, 2019
Keep crying, English

— Mohan (@ismyname_1) April 24, 2019
Ashwin into every Englishmen heads 😂😂

— ᴠᴀʀᴜsᴀɪ (@Dr_varusai) April 24, 2019
Still crying eh ??

Ashwin Anna on roll.🤣🤣🤣

— Gajal (@Gajal_Dalmia) April 25, 2019
Ashwin has led his team well & he was absolutely right in mankading. The joke is on @imVkohli .Punjab still has a greater chance of making it to play offs than RCB.

— Abhimanyu (@abhimanyuk090) April 24, 2019
This guy want a fight between ashwin and kohli as they play in test together and if u see his celebration he was not making fun of buttler run out

— Vishal goyal (@Vishalg01753532) April 25, 2019
Ashwin is living inside your heads, rent free. Go cry in a corner. Weren't you the one who went ahead with the appeal against Elliot when Sidebottom bumped into him?

— Yash (@SassyPenguin69) April 24, 2019
And what is this?
Gentleman cricket by @englandcricket team👏

Founder of cricket😍😂 pic.twitter.com/9RJKcyQy3G

— CSK முருகன் (@itismurugan) April 24, 2019
😂😂😂 Ashwin is living rent free in these English cricketers heads. Keep crying! 😁

— Kay Kay (@kaykaySRTfan) April 24, 2019
Still you didn't get over from that mankading incident 😂😂

— 💂‍♂️Rohith ❤️🇮🇳 (@RohithDhoni7) April 24, 2019
All this because ashwin did that to an englishman, isn't it…!

— srinath (@srinath245) April 24, 2019
What do you think on this tweet of Paul Collingwood and the replies ?? Comment your views below !!