96 is a sweet love story that is about Ram and Janu's romance right from their school days. 96 is a very special film and it's also the first time that Trisha is sharing the screen space with Vijay. In an interview with Indian Express, the actress revealed that one of the only reasons that she signed the film was because she wanted to work with Vijay. She said, "I was quite intrigued by the script when I heard it the first time. The other factor that really drew me to this film was the opportunity to work with Vijay.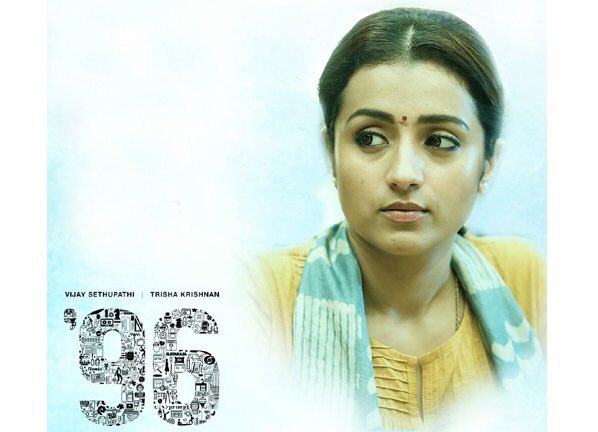 It's a love story and we haven't worked before, so it makes it a fresh combination. Love is underplayed in the film. We don't play characters who express their love in words. We don't say it to each other but it still gets conveyed. You'd find our performances very genuine because we didn't really act."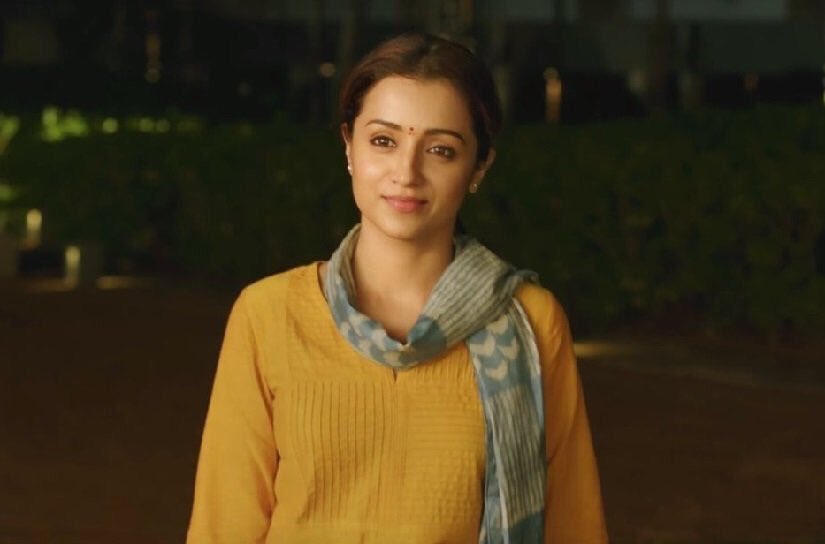 She's the only Tamil heroine with maximum number of blockbuster hits in Tamil and Telugu and no actress has come anywhere close to her on it.  No one expected 96 to create the kind of hysteria it did! Says Trisha: "Honestly speaking even we didn't expect it to (laughs) It's too overwhelming, I really didn't expect this to happen ever again in my career. Of course, I value it and cherish it but at the same time, it's not something I take seriously because it happened on it's own. It's nice to see that all the hard work has paid off"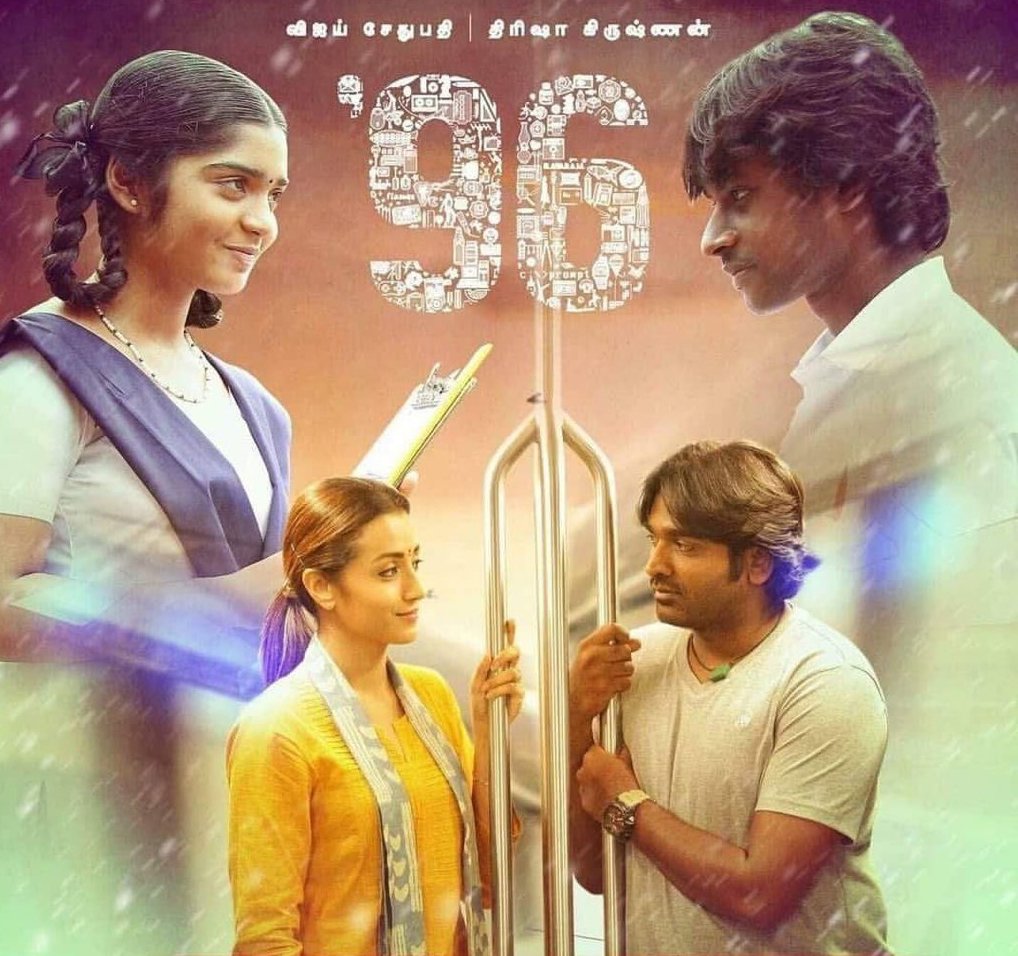 Janu in 96 will remain one of the most powerful characters Trisha has essayed on screen. Despite being in the industry for more than a decade and staying on top for the longest time and having seen so much of ups and down in her career, Trisha feels blessed.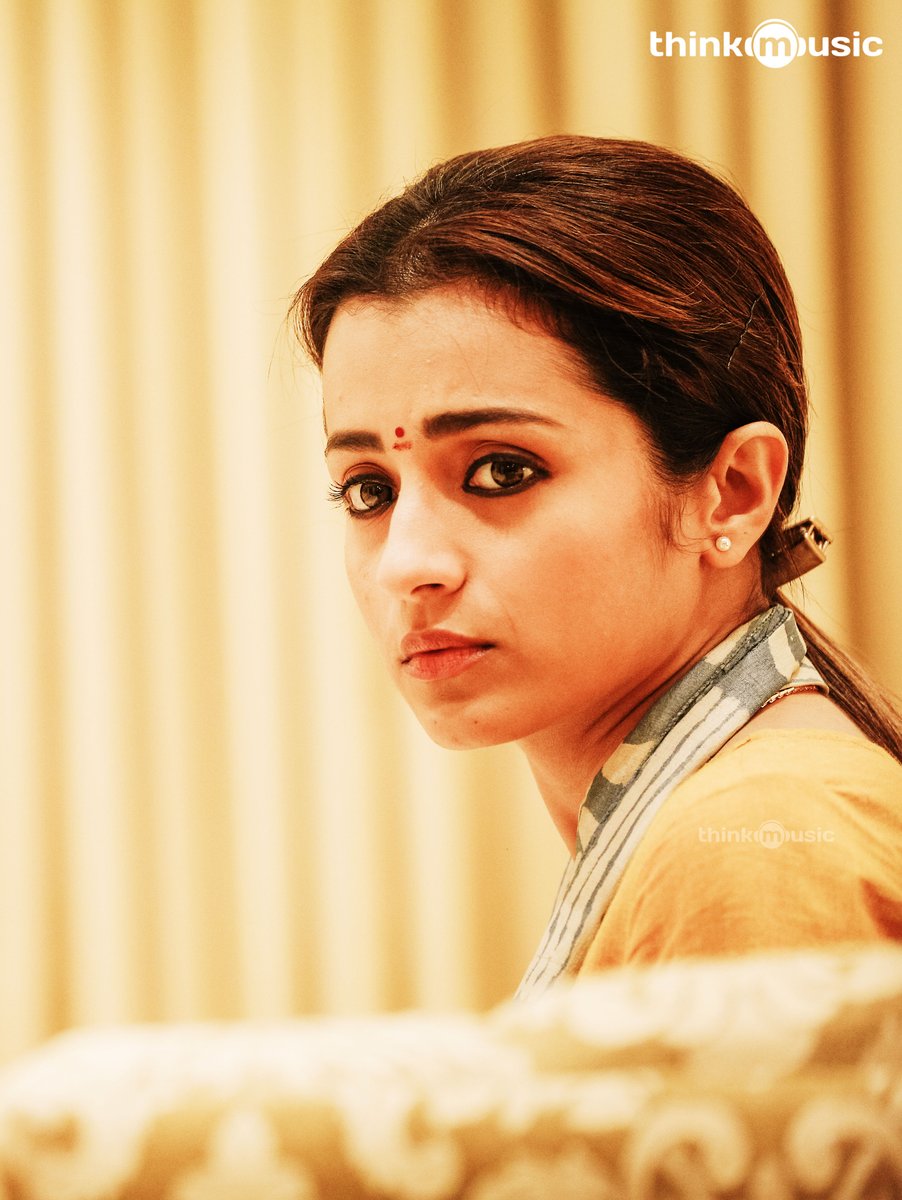 The yellow cotton kurta, blue jeans and the blue silk stole which Trisha wears in '96' has become very popular among the youngsters. Dubsmash videos of her dialogue 'Ippo onnu sollanumnu thonuthu…aana solla maten' is also being shared by hundreds of young girls on social media. Almost all top stars and technicians are openly raving about Trisha and 96 on digital platforms. In Kerala, 96 is making waves and is turning out to be a blockbuster hit. The remake rights of 96 is hot in Telugu and Hindi.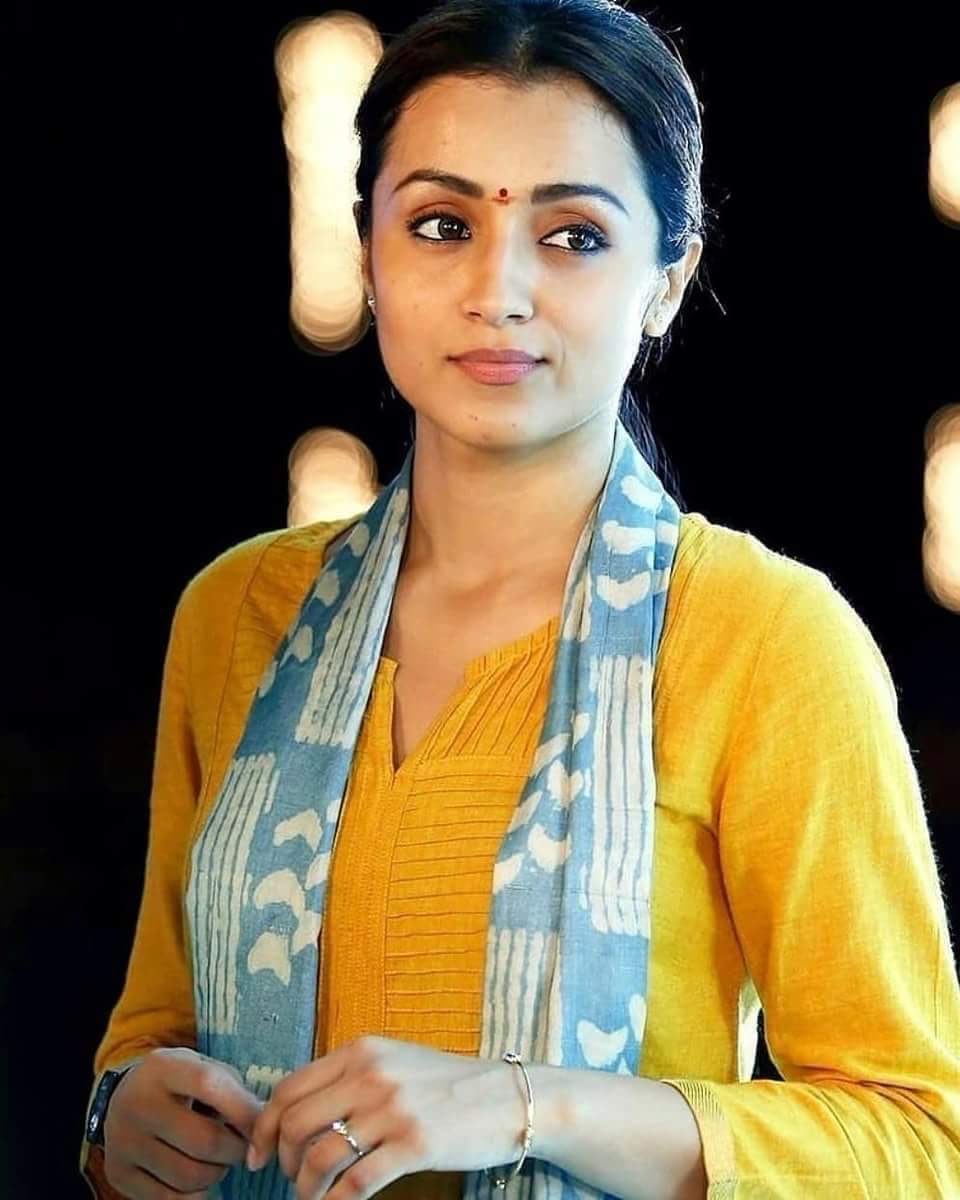 Meanwhile the actress yesterday shared a couple of pictures of her holding the dolls of Raam & Jaanu characters in her official twitter account. The pictures contained the caption "These are for you Ritwik n Pallavi #RamandJaanu #infinity @gulbonda"
Check out the photos she shared here :
These are for you Ritwik n Pallavi ❤️#RamandJaanu #infinity @gulbonda pic.twitter.com/h0SDr0E7gJ

— Trish Krish (@trishtrashers) October 28, 2018
Earlier the actress also shared the famous picture of "Monalisa" with "96 Jaanu" attire :
#96thefilm pic.twitter.com/754Igf6PPc

— Trish Krish (@trishtrashers) October 25, 2018
On seeing these posts from the actress fans of 96 the movie loved it but most of the fans trolled Trisha for always posting about 96 film even there has been several days past since its release.
Check out some of the hilarious comments here :
Sobba 😪 pic.twitter.com/dE6QTzMKEb

— தூக்கு துரை (@ennampolvazhkai) October 28, 2018
Ahh full ah #96 pathi post.. Jaanu is a character…

Current scenario :
Ganga chandramugi aga ninral.. CHANDRAMUGI AGA MARIINAAL..
"ETHUKKU " pic.twitter.com/Y2jzNj5v5G

— Jayaraman Raj (@jayaramraj05) October 28, 2018
😂Kaadhaley Kaadhaley #96TheMovie pic.twitter.com/1XLE03t74g

— Karthick 03 (@03_karthick) October 28, 2018
Oru nala film nadichtu nee kodukra buildup mudiyala🤯

— Gowtham.Rajamanickam (@gowthamcapric) October 29, 2018
Ennada ithu dressuku vantha sothanai😉😉😉 pic.twitter.com/Vfzn0q5lRk

— Saravanakumar (@Saravan27224451) October 29, 2018
3shaவயசான தோற்றம் வந்திடுச்சு சீக்கிரம் கல்யாணம் பன்னிக்கங்க.

— Rahmathulla (@Rahmath10459458) October 29, 2018
— விக்கி❤❤ (@vickythala318) October 25, 2018
— Thalapathy Karthik 😎 (@Karthik_VMI) October 25, 2018
🤗🤗🤗 #Paris people condition pic.twitter.com/AN5NkT7E16

— Vijaysethupathi Update (@Vsp_Update) October 25, 2018
— Krishna Prakash (@KrishnaDhanabal) October 25, 2018
செ செ…அவ்ளோ வயசெல்லாம் உனக்கு ஆகல பேபி 😍😀

— Cindrella (@Sirumi123) October 25, 2018
— காந்திபாபு🦂 (@Sathriyan_) October 25, 2018
@trishtrashers pic.twitter.com/UCXYbNr1tK

— விஸ்வாசமான விஸ்வா (@kvishwa04) October 25, 2018
டாவின்சி இந்த தனிப்பெருந்துணையப்பாக்க உயிரோட இல்லயேன்னு நெனைக்கும்போதுதான்…. pic.twitter.com/zWTT0bggKH

— மாரீஸ்வரன் (@Mariesh_Vishnu) October 26, 2018
Thoooooooooooo therikay
yendi unakku Ella manachatichye illaya pic.twitter.com/e4s2i4oD9d

— பன்னி பண்டாரம் (@ShyamGabriel) October 25, 2018
Trish I hope u like this one too pic.twitter.com/qTsBD7oLgJ

— Shanker Kumar (@Shankappu1986) October 25, 2018
அந்த ஓவியத்துக்கும் உங்களுக்கும் ஒரே வயசுதானே

— சீசர் (@nishanthanto) October 25, 2018
— Latchendran(உசிலம்பட்டி) (@Latchithra) October 25, 2018
Dai… pic.twitter.com/fF5XbvAT6W

— Selva Prabhu (@SelvaPr45264532) October 25, 2018
After 25 years 🚶‍♂️🚶‍♂️🚶‍♂️ pic.twitter.com/eNBkAvQBpo

— மேகத்தை துரத்தினவன் 6.0 (@jeano_talks) October 28, 2018
Ain't those trolls should tone down a bit ?? Let us know your thoughts on these comments !!