Sunday's episode of Bigg Boss Tamil season 2 saw contestants of the first season playing off against the current housemates. Both the teams were handed like and dislike cards which they had to give to each other and state their reasons.
The contestants of the previous season left Bigg Boss house but not before giving some advice to housemates. Host Kamal Haasan later discussed the advice the housemates have received to understand how well they have taken it. After this, Kamal announced that Vijayalakshmi was safe from evictions this week.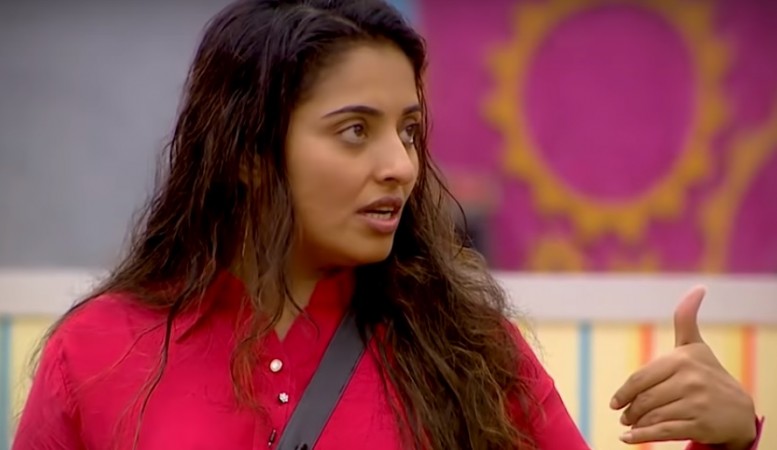 This left Mumtaz and Aishwarya in the danger zone. When Kamal opened the envelope and realized it was Mumtaz who was out, even the actor and housemates were surprised. However, the audience gave a thunderous applause after the announcement.
Mumtaz seemed to know that this would happen, and left the house with a smile. Yaashika, one of the contestants in the house who was closest to Mumtaz, was in tears at her exit.
Once Mumtaz came out of the house, there was a huge round of applause and fans yelled, "I love you" to which she responded in kind. When Kamal asked Mumtaz why the audiences had voted her out, she said it could be because she refused to help Rithvika in the previous week. She also pointed out that the housemates had said a Tamilian should win the Tamil Bigg Boss.
Kamal said that she was partly right and played a video where she refused to help to Rithvika and other instances of when she had refused to do a lot of other things.
After this, she also met her brother and was in tears to reunite with her family. She left the Bigg Boss house with a big smile. Before the episode concluded, Kamal Haasan announced that there will be a double elimination on the 99th episode of the show.
In Today's Bigg Boss 2 Tamil promo. It seems that Bigg Boss gives a new task to all the housemates and split them into two teams. Bigg Boss gives a cruel task to Aishwarya.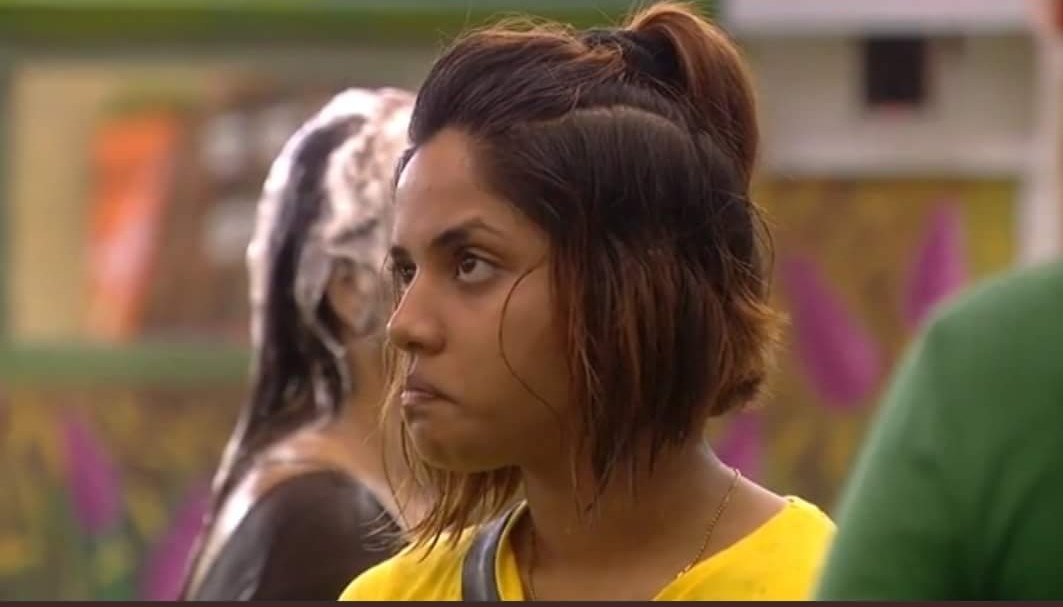 All the housemates in the house seriously very shocked. In meantime, Aishwarya accept the task, For clear updates watch the full episode, Watch the promo below.
எங்களுக்கு வந்தா தக்காளி சட்னியா?! 😶😶 #பிக்பாஸ் – தினமும் இரவு 9 மணிக்கு உங்கள் விஜயில்.. #BiggBossTamil #VivoBiggBoss @Vivo_India pic.twitter.com/kWjQV7DpOJ

— Vijay Television (@vijaytelevision) September 18, 2018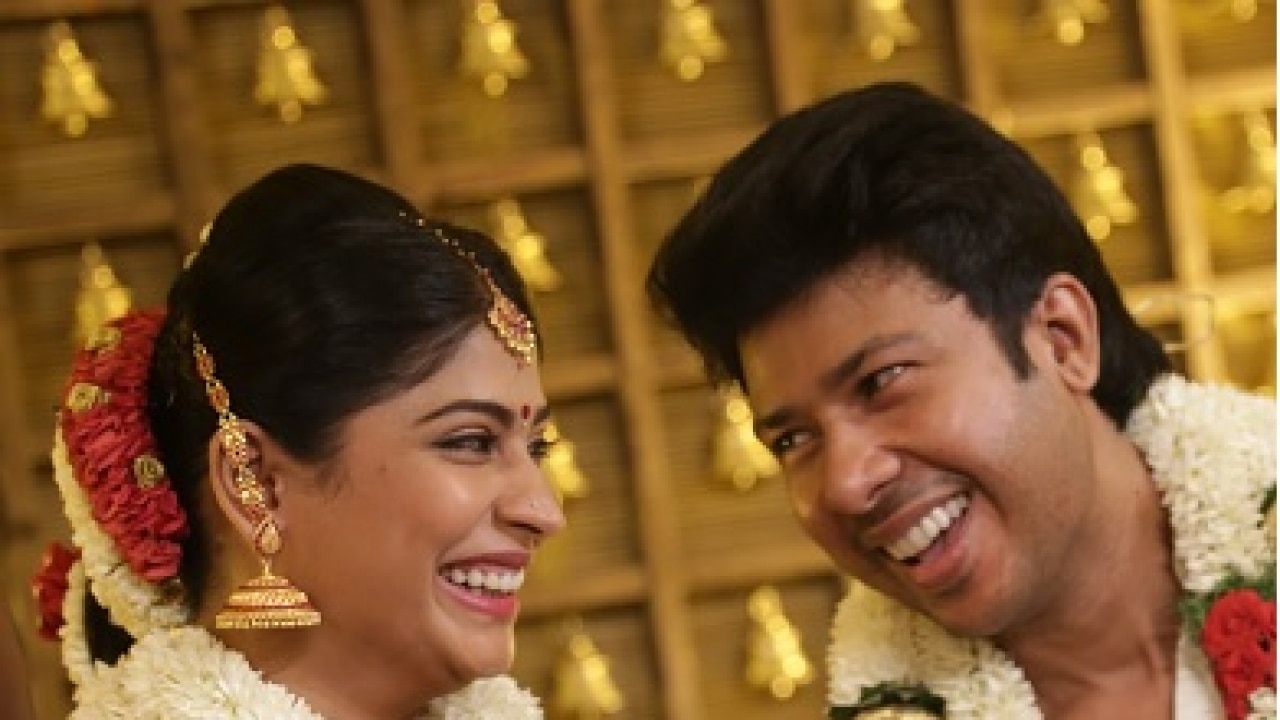 On watching the promo, Actress Vijayalakshmi's husband who even visited Bigg Boss house in "Freeze" task bashed Aishwarya. He wrote "En ma nee @vgyalakshmi face la volini spray adicha.. adthuku apparam adha ban pannanga. She took it like a boss. I hope u guys see wat she wen thru yesterday #fakeaishwarya"
En ma nee @vgyalakshmi face la volini spray adicha.. adthuku apparam adha ban pannanga. She took it like a boss. I hope u guys see wat she wen thru yesterday #fakeaishwarya https://t.co/gETTsAcjMG

— Feroz (@feroz_film) September 18, 2018
Check out the comments from the audience :
Volini , chilli powder etc but weekly once she cries like someone targeted or beated her last week season 1 contestants was there so leave😒#BiggBoss2Tamil #BiggBossTamilSeason2 #BigBossTamil #BiggBossTamil2

— senthil (@senthilk77) September 18, 2018
Evano idha kutti oviya nu solli ipdi paithiyamaakittaan but strategy paithiyam pic.twitter.com/29ikAz66pT

— Vijayan Rajesh (@vijayanbb) September 18, 2018
That's her strategy boss!! Madame Mumtaz Potta padhaiya follow pannavenama enna😏

— Dr Aarthy MK (@AarthyMk) September 18, 2018
Hahahahaha yes bro avaluku looswarya nu sumava per vachom ava kita irunthu vera ena expect pana mudium vidunga viji rocking day by day enga support viji, janani ku matumthan 👍👍👍

— Riythvika Army (@RithvikaArmy) September 18, 2018
— badrinarayananan (@Iambadri11) September 18, 2018
Awesome.ji. she should have gone in from day one… Appo than #mudiyadhu#mumtaz lam adangi irupaanga. She stands tall like a boss against many odds…

— Praveen (@itsprawin88) September 18, 2018
What do you think on his statement comment below !!